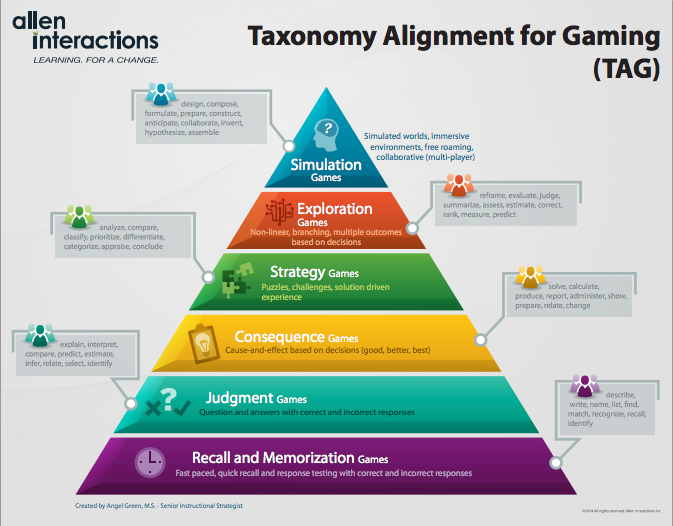 Get the TAG Poster Now!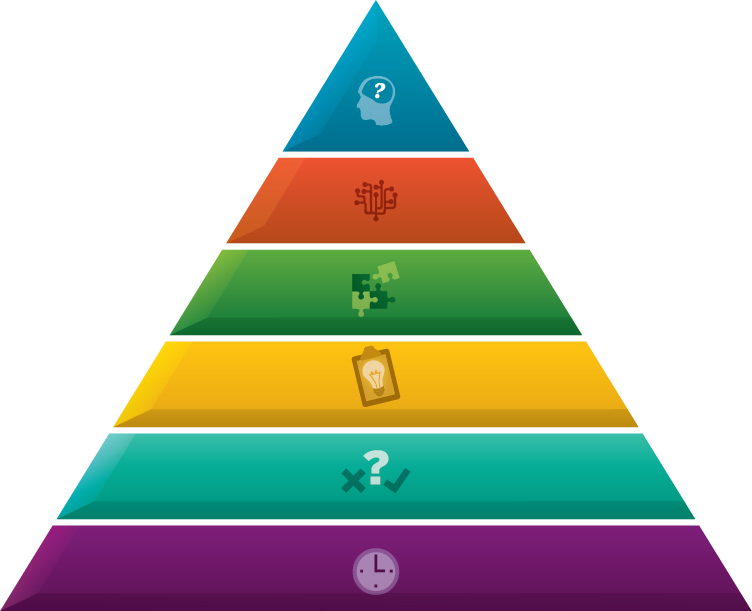 What is The Taxonomy Alignment for Gaming (TAG)?
Allen Interactions' Taxonomy Alignment for Gaming (TAG), based on Bloom's Taxonomy, is an instructional tool that helps instructional designers who are looking for meaningful ways to incorporate game elements into their e-learning designs.
About Gamification for e-Learning at Allen Interactions
At Allen Interactions, we believe game elements and mechanics should be married to instructional design without haphazardly throwing in points or badges. In fact, we've been doing that for over 20 years with an advanced design model created by Michael Allen, called CCAF-Based Design, which includes four elements of instructional interactivity: Context, Challenge, Activity and Feedback.
---
Great webinar from Allen Interactions on Gamification of eLearning! If you are interested in training, check them out #gameforchange

— Chris Fought (@cfought) February 26, 2014
#gameforchange @customlearning Things I love about Allen Interactions: Real Value, Innovative Thinking, Clear Communication, No B.S.

— Matt McCrorey (@eLearningMaker) February 26, 2014
#gameforchange Thank you for an informative webinar!

— June Watkins (@OfficiantJuneW) February 26, 2014
Great examples of gamification! Getting some great ideas. #GameforChange @LearnerAdvocate

— Ryan (@ryanc605) June 24, 2014